Hey all,
I recently acquired a pair of my favorite fish from Meisen. They are a mated pair of Pygmy Angels and I just love them. They are very active and playful and very social. How fun! Thanks Mark!
The algae bloom has died back and been grazed down so things are starting to look a little cleaner. I added a frag of Alveopora and a frag of hammer coral from my nano and they seem to be fairing pretty well. I still plan to wait a few months before adding more. The fish are entertaining enough for me at the moment.
The 110 is pretty well set for now. I have all the little bells and whistles tuned in just how I want its a good feeling. The AquaC skimmer is doing a great job, the JBJ ATO is doing its job just right. I got the Algae Free magnet holders for the Seios and all kinds of other little necessities. Time to relax and enjoy.
I am having a hair algae problem in the nano that I am going to attack full force starting this weekend. I'm going to chronicle the battle here with photos and a little journal in hopes that if my efforts are successful they may be of help to others... look for an update on Saturday.
See ya at the Swap!
I wasnt able to get a shot of the Angels together, but thought this was nice. Alveopora was pretty crabby that I turned the lights back on!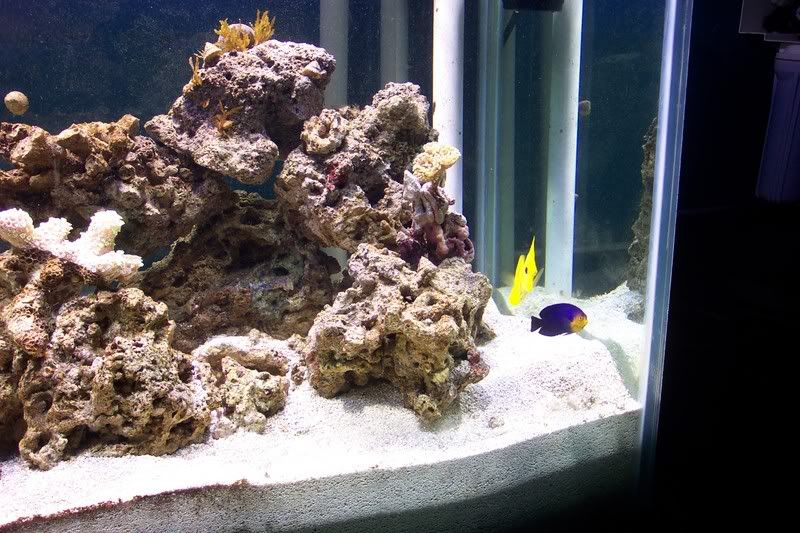 A lil cleaner all the time.