13th Annual MARS Coral Frag Swap January 14, 2017
http://www.marsfragswap.com
The swap will be Saturday, January 14, 2017 11-3 pm. It will be held at VFW post 7591, 301 Cottage Grove Rd, Madison, WI
A once-yearly opportunity for MARS members and the general public to buy/sell and trade corals, dry goods and marine fish. Vendors from all over the country will be there with a wide variety of corals to choose from. The event runs from 11 a.m. till 3 p.m Please check back periodically for more details.
Admission for the General Public is FREE
Raffle Items
Everyone who attends the MARS Frag Swap will be included in our door prize giveaways. (one free ticket per adult will be handed out upon entering) approximately the first 100 entries will recieve a grab bag!! (one grab bag per household) While supplies last!!
Vendor Information
ALL TABLES SOLD
There will only be 15 coral/live animal vendor/hobbyist tables this year. Vendor/Hobbyist will be $80 per table max of 2 tables.
Vendor/hobbyist table includes 8 foot table with 2 chairs and access to electrical outlets.
The venue itself is well lit, clean, insulated and heated. There will be easy access for setting up and there is plenty of paved parking. You will also be able to purchase drinks and food from the VFW Tavern. Set up time would be Saturday morning at 7am, unfortunately the venue does not allow us to set up the night before because of a prior engagement although if you get there at 7am it's usually plenty of time to be ready by 11am when the doors open to the public. You will be required to bring your own water unless special arrangements are made for those that are unable to bring water "flying in"...etc For those who attended before knows it always been a great turn out.
All tables must be registered via check by mail or by PayPal. We will issue a full refund minus PayPal fee's 30 day's prior to the show. If you don't cancel within 30 day's off the show you will forfeit the full amount paid. Please check your schedules to make sure you are able to make the swap. Table will be reserved in your name once we have received payment. Thank you in advance, hope to see you all in January!
You will receive confirmation email within 24hrs after we receive payment.
After payment in the notes bar please be sure to include your name or your company's name address and phone number with your payment.
Confirmed Vendors
-Eye Candy Coral

-Dirks

-Reef Deep Aquatics
-Coral Savers
-tball Corals
-Reef Habit

-Insane Coral

-Beef's Reef
-Big Kahuna Tropical Fish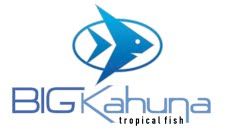 -Reef Kingdom

-One Madfish
-Mermaids Cove
-Absolute Ocean
Hobbyist
Cliff Roberts - Madison,WI.
Todd Hiney - Beloit,IL.
Tony Geffers - Beloit,IL.
Ruben Rodriguez - Milwaukee,WI.
Sonny - Rockford, IL.
Kevin's Corals - Sun Prairie, WI.