well, finally got one to attach, I really lost my touch with fragging leathers. Anyway, here she is:
It's a super easy leather to grow, just like any other leather really. The base eventually turns a tan color, but the branches always stay a nice neon green. Here is a better picture of a big one: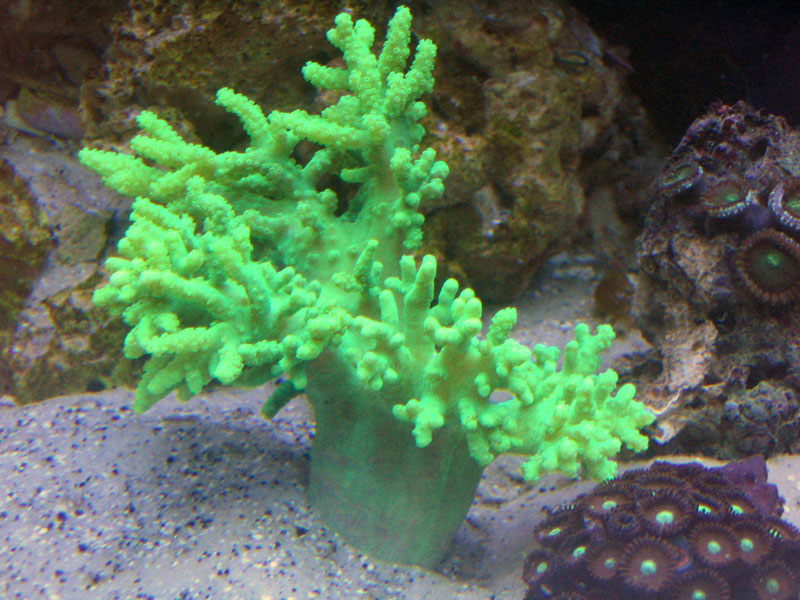 I keep mine in the bottom of my tank, about a foot under the LEDs and it's growing pretty well. I have it under low flow, but it could probably tolerate just about any flow and any light. It's a great starter coral! Post in this thread if you want to pick it up and I'll post whoever gets it so future members know who to ask if they would like some.
Thanks,
Nick