started a rebuild of my tank (40B with 20L sump) after i had a ATO overflow issue. I decided i wanted to place a tarp under the tank to protect the floor from minor drips and splashed and try to improve the filtration in my sump. At the same time i figured i would change up my rockwork and and sand to the bottom. I have been running my tank barebottom for 3 years until now and i really miss the look of sand. Also I really like diamond gobys and wanted to have sand so i could have one.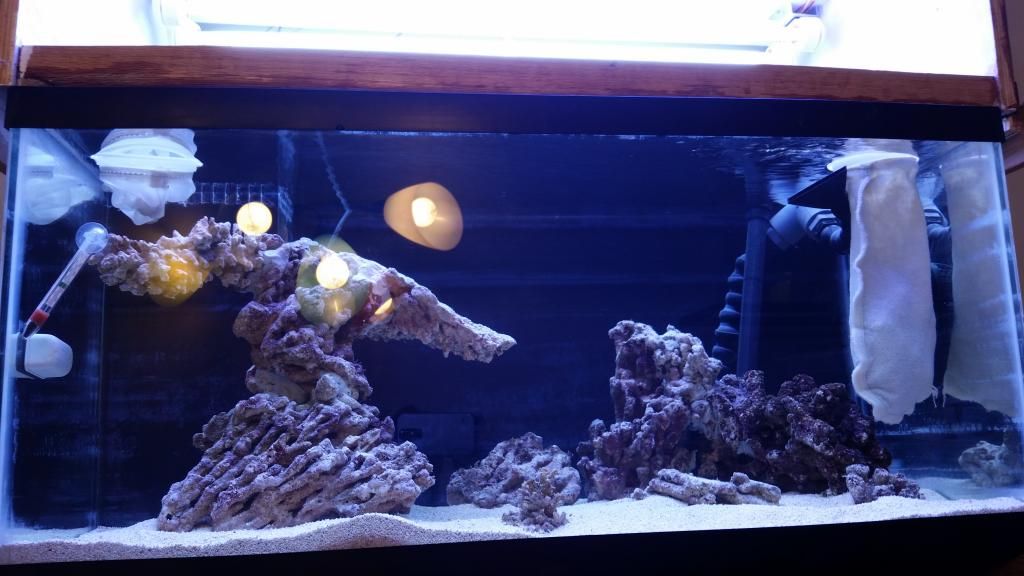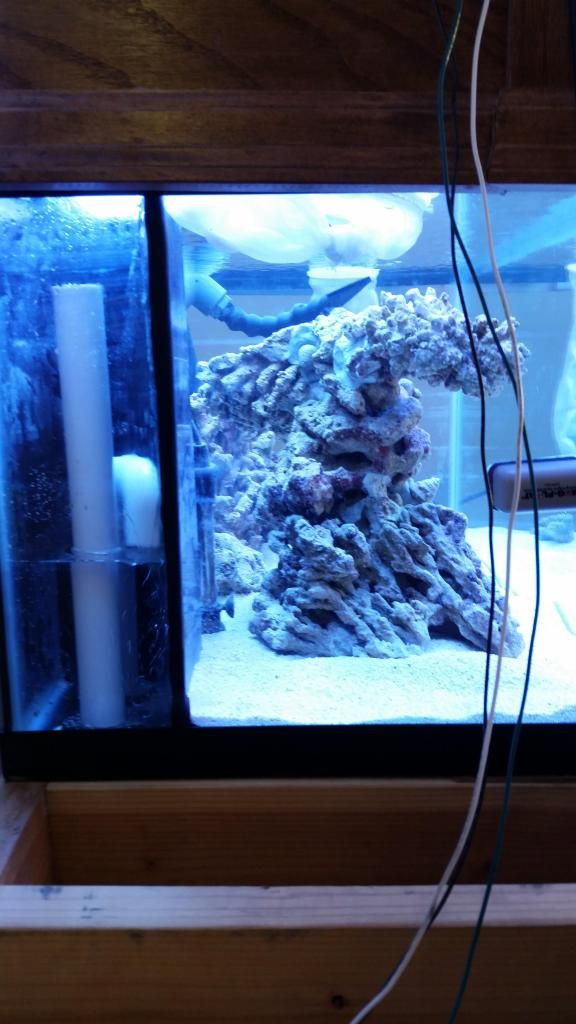 Anyway I have been cycling the tank for a week now and I'm not sure i like the way i set up the sump. My skimmer has been producing lots of microbubbles that it never produced before. The water level is higher than before but i thought i could stop any bubbles by adding baffles. On my last sump i just had a very short 4 inch baffle coming from the bottom to prevent any rubble rock from getting too near the return outlet, and i never had an issue with the microbubbles before.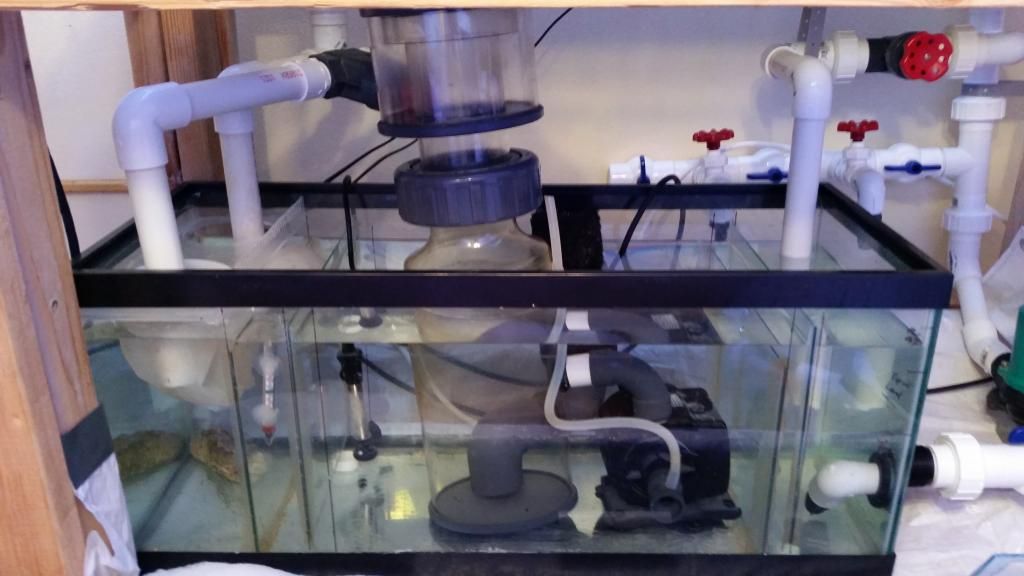 I have a t coming off my return going to two outlets with stop valves. I am planning on adding a 10 gallon fuge to the system and supplying it with one of these outlets and the other is for either a UV unit or some type of media reactor. also there is a T that sends water back into the sup that I don't want going to the display so i can fine tune flow in the display without ever throttling my pump.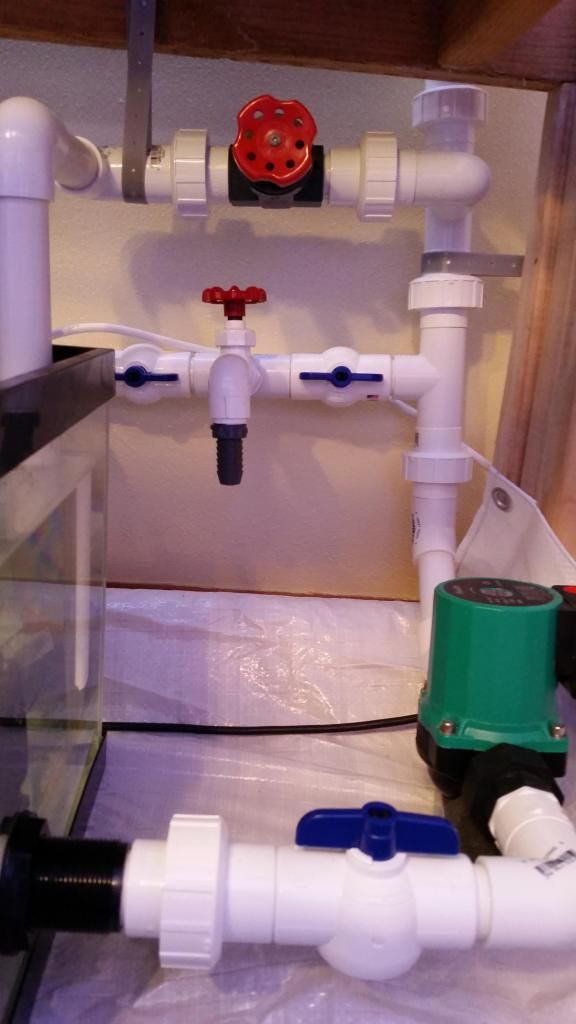 SO does anyone have any advise on preventing the microbubbles? Or do you see any problems with the tank? Should i lower the baffles of the sump? Please share your thoughts.