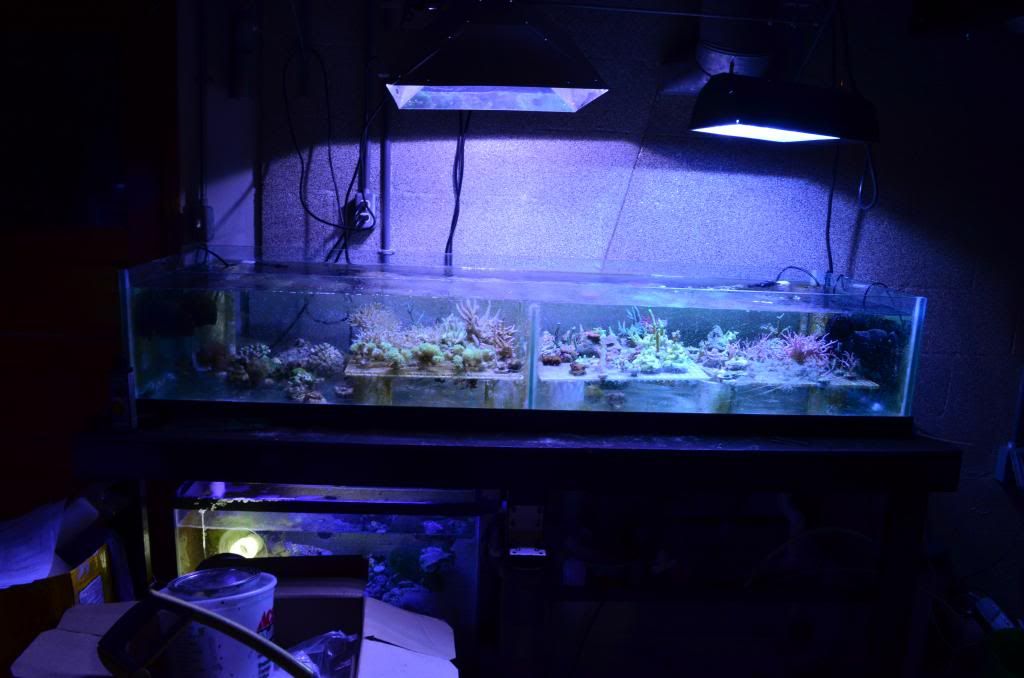 The tank is 72x24x13. Comes with 29 gallon fuge, 40 gallon sump and stand. Asking 400.
1 Mag 18 (used 2 as returns)- $50
Light mover and track. Includes wall mounts- $120
400 watt halide reflector and galaxy ballast- $125
250 watt halide DE Hamilton reflector with Bluewave Pulse 1 ballast- $80
Reeftek kalk reactor with timer and maxi-jet 1200- $100
Tunze Osmolator- $100
Reefkeeper junior, powerbar 8, 800 watt titanium heater, 2 300 watt heaters (set to control temp)-$200
Comes with lab grade temp probe and ph probe.
I am really looking to move the whole thing at once. If so I may be able to negotiate the price a bit.
The corals will have to be moved before the tank gets torn down. I currently have...
7 Hammer frags. All with atleast 4 heads.
Tyree Montiflower monti
Pink Candy cane with teal stripes. Atleast 70 heads.
2 3 inch+ Ora birds of paradise birdsnest.
Purple Death palys. 50+ heads
Purplish acro colony. Bigger than a softball.
Ora Jeremys green monitpora digiata.
Blue stag acro.
Monti Spongedae.
Idaho Grape monti cap.
Green purple rimmed monti cap.
Softball sized purple sharp tipped birdsnest.
Teal Tipped birdsnest.
Strawberry Fields monti.
Purple Haze monti.
Red Porites.
Green blue tipped acro.
A handfull of no name acros. Most are mini colonies.
Overall more than 35 frags and mini colonies with a few larger colonies.
4.5 inch yellow tang. Fat and very healthy. The tank had a power outage a while ago and alot of the corals coloration is not perfect. Not bleached but not perfect. Id rather sell everything at once if I could. Make an offer. Ill post pictures of the corals shortly. Thanks in advance.