Buy, Sell, Trade, Extra Parts? List it here. Reef/tank-related only, please.

Moderator: BraenDead
PM'd you earlier today about the remaining rock and sand
Do you ever wonder why the only thing common in all your dysfunctional relationships with others is you?
Posts: 562
Joined: Mon Aug 09, 2004 5:24 am
Location: Janesville WI
---
JSC wrote:Not much. Just want a good stable tank with someone that will keep them for the rest of their lives.
That's what it's all about.
Got my Maroon and BTA's from JSC last summer [for those who know them, were at December's meeting] ... hopefully doing my best in the above task.
Posts: 414
Joined: Mon Aug 09, 2004 1:00 pm
Location: Middleton
---
Jason- everyone seems to have settled in nicely. Pictures are on the way. Remember- you still retain visitation rights!
Shel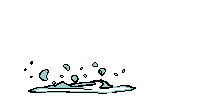 Posts: 288
Joined: Sun Nov 14, 2004 7:17 am
Location: Watertown
---
my fish drink better then i do!

Posts: 608
Joined: Thu Dec 02, 2004 2:53 pm
Location: Janesville, WI
---
Clowns and BTA have a tank now , thanks.

Still have about 50#'s base rock and some assorted mushrooms.
Posts: 10
Joined: Sat May 14, 2005 10:03 am
---
---
Users browsing this forum: No registered users and 8 guests