I'm selling a few things I no longer need.
EuroReef CS8-2
I got this from another RC member.
Original sale
I was planning to use it on a 125 that I never set-up. I used it on a 40 gal frag tank with no fish. It harly pulled anything out. So, I'm not sure how good it works. Previous owner says it "works great, Its been in use for a little over 6 months".
I want to be up front on all my sales. I have only found a couple of things that I need to point out. There are two VERY small cracks (1/16") around the input hole. You cannot even see them with the uniseal on. Also, there are a few of the needles that seem to be missing from the needle wheel. I think I counted 8 out of all. It did not come with the sponge on the output tube and I wouldn't use it anyway.
Because of these things, I'm asking $260.
Iwaki WMD-40RLT
I bought this used, hooked it up, used it for about 10 mins, and then haven't used it since. It was too noisey for my living room. It is rusety and loud but seems to work fine. $65.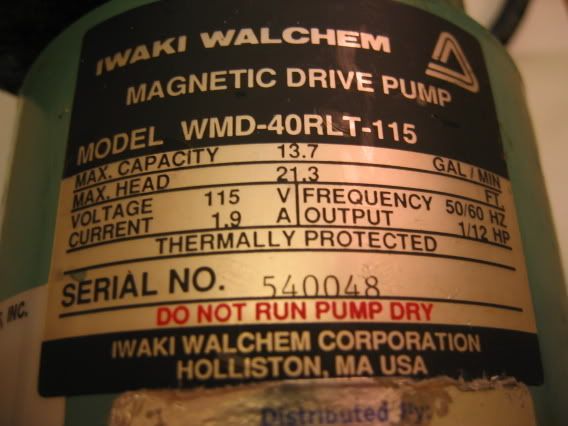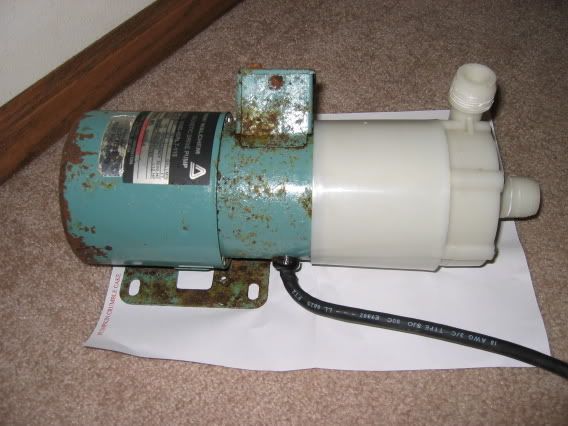 Iwaki Magnet Gear pump MDG-R2RVC115-42 BRAND NEW
This is a high pressure pump. It has 1/4" threaded input/output ports. I thought it would be good to use for a topoff system from my basement to upstairs. I never used it. $45