In Today's video, we are taking a look at the Brightwell Aquatics Microbacter Start XLM. A new nitrifying bacteria product to help you cycle a reef tank.
Microbacter Start XLM:
https://premiumaquatics.com/search?search=XLM
https://www.youtube.com/watch?v=QRzmFsfjD5Q&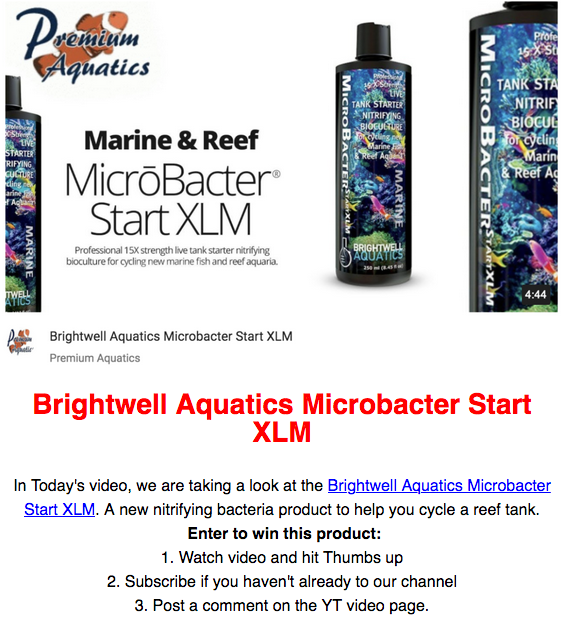 How to enter giveaway:
1. Watch video on YouTube and hit Thumbs up
2. Subscribe if you haven't already to our YouTube channel
3. Post a comment on the YouTube video.