I got a light! The Aqualight Pro 2x250 HQI MH. I bought it through Living Art. Priced at around $775 after tax for the month of September. As usual Paul and the staff provided absolutely top notch service. (Thanks!
)
I ended up painting the floor with gray Drylok floor paint. I'm very happy with it so far. Hopefully it will hold up well.
I have to go to a wedding Saturday, but plan on applying some elbow grease to the inside of the tank with a bit of vinegar and warm water on Sunday.
I like it!
A perfect fit!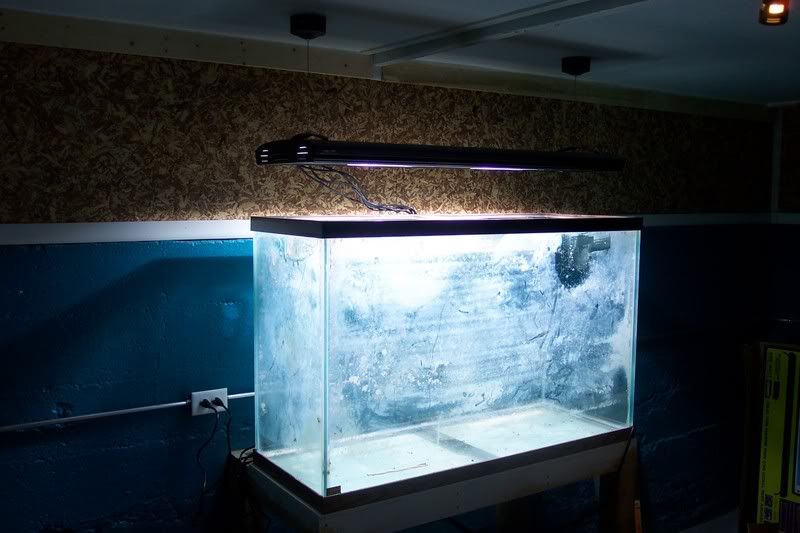 Updates real soon!