I originally wanted to take down my 75g and start a smaller tank to have my pistol shrimp and rock anemone live in.. But i just cannot afford it anymore.
The pistol shrimp and rock anemone came on a liverock order from liverocks.com back in 2004.
Though at first i thought the rock anemone was aiptasia, im glad i didnt juice him because this thing is awesome
Now maybe i am wrong, and it is aiptasia, but it hasnt spread for 3 years so i highly doubt it.
it's so much fun to watch it eat..
I snapped some pictures of it about a week ago in my almost bare 75g tank. However, the pistol shrimp didnt want his picture taken. but he is sandy brown in color with blue stripes on his back .
The piece of live rock the anemone lives on has tons of color too:)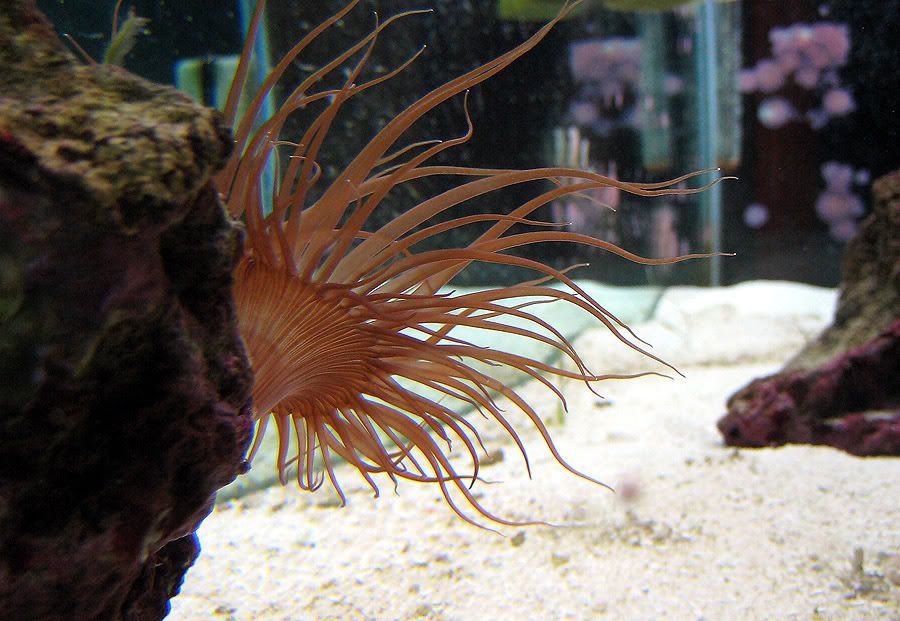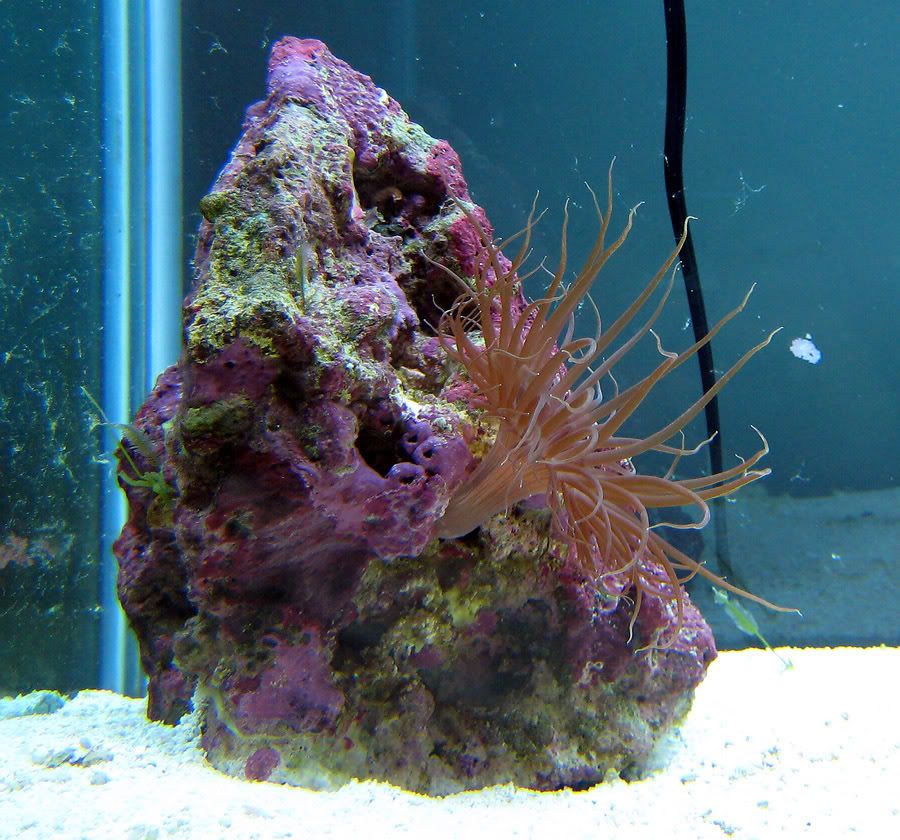 i'm thinkin $15 for the shrimp
and $15 for the nice rock and anemone
i'll also have the 75g oceanic tank with some coraline and $300 tall oceanic stand forsale in near future. not sure what to sell it for yet.
let me know if you are interested!
also, feel free to let me know if im tryin to sell aiptasia! lol
thanks