I currently have a 15 gallon set up, but while trying to take the rim off the 15 I broke about 2 inches off the back plane of glass. So I decided to get a real set up and make it myself. I was gonna replace the 15 with another 15, but the 20 was only $1 more so I said H*@L yea. After getting it home I took the rim off by cutting it in pieces with a dremel first. To get all the silicone off I had to run a razor blade over it until it was completely off. I then drilled the back of the tank for (3) 1" bulkheads. I'm am hoping to get in touch with one of the sponsors to get some custom acrylic made to make a center overflow with a tight fitting lid to be flush with the top of the tank. Much more to come in the upcoming weeks.
I hung the door on the stand today and placed a plumbing order at bulk reef supply.
Made a net top for it to protect the fish from jumping out.
Bulk Reef Supply order came in today!!!
I put the locline and bulkheads on. Next project will be building the overflow and baffles for the sump. Then finally to plumbing it.
I also went with the black sand because I wanted to stick with the black theme. It will also make it look like the colors in the corals pop out more.
I finished up the plumbing last week before I left for my vacation to Florida. Here is a picture of the sump prior to adding the baffles, and on of the plumbing on the back of the tank.
Monday, I got a chance to fill up the tank and move everything over. Everything is looking a lot happier, but it is still pretty bare because most of my frags were moved into my 5 gallon pico as that tank was much more stable due to negligence to the other bigger tank. I'll have some new frags coming next Tuesday or Wednesday from when I stopped at WWC and one from their live sale.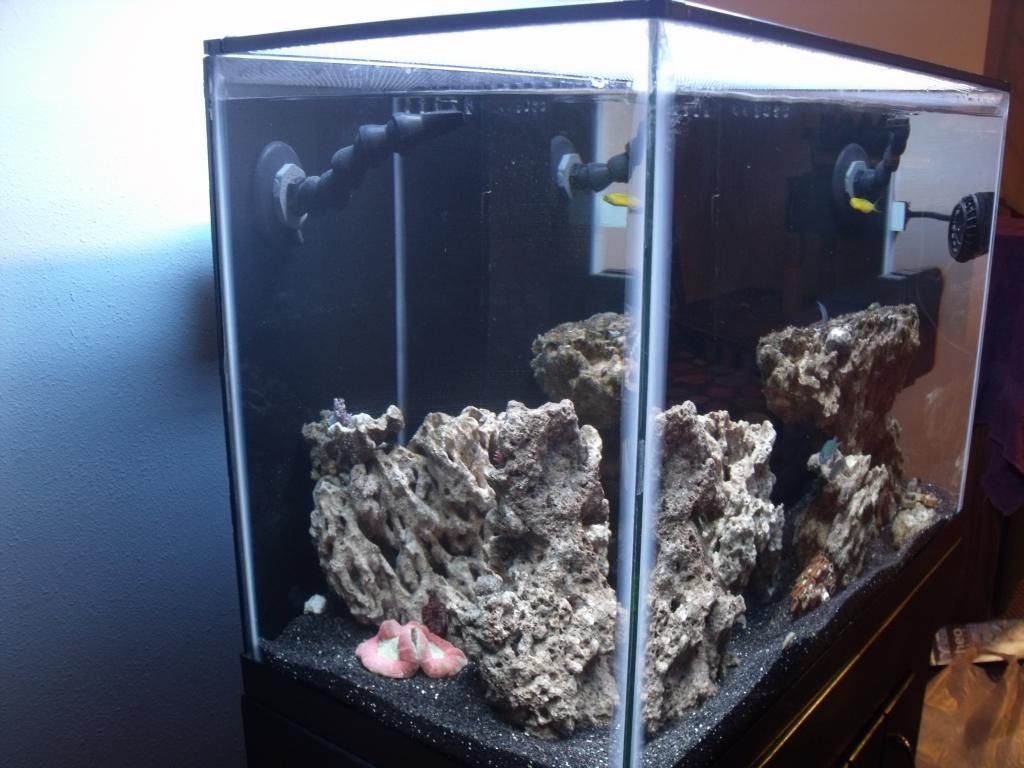 Here's two more photos of the sump