- Updated - 4/29/17
I have a complete 60 gallon salt water reef tank system that I am reluctantly putting up for sale as I'm moving and can't take it with me…my loss is your gain!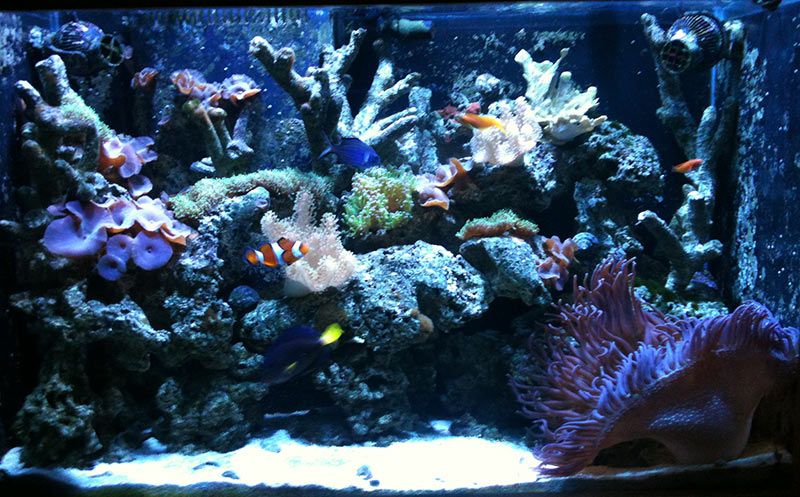 It's been a wonderful system that I've had for over 6 years that's provided our entire family lots of joy and entertainment. I've never had any problems with the system and it is still currently running for you to see (Madison, eastside). Everything in the system is healthy and ready for immediate set-up upon your relocation.
Here's a list of everything that I have going up for sale:
Livestock:
Sold
Equipment:
60g Tank w over flow, right/back/left painted black - $100 (See picture at top)
Two heaters (Jager 250w & Jager 120w) - $20lot
Fresh water container ~20-25gal (35"t x17"w x 15"d) - $30 (See picture 7)
Pure Flo2 RODI system (Micron filter, Carbon Block, Deionization cartridge, TFC membrane) - $80 (See picture
a. Includes ~30ft of tubing
b. Also includes ~10gal bucket w auto shutoff float
Dual 150w metal halide hanging light - $80 (See picture 9)

Sold -

x2 Bulk Reef Supply MP2-B dosing pumps (PD3AB066052) used for Calcium and Alkalinity) - $30/ea (See pictures 10 & 11)
Stock tank ~75gal (25"t x 32"w x 44"d) - $45 (See pictures 13)
BlueLine Aqua Main/return pump - $100 (See pictures 14 & 15)
a. - Model BlueLine 30
b. - Inlet: 3/4" MPT
c. - Outlet: 3/4" MPT
Sand - ~55lbs, $40 (See pictures 17)
The sand is still sitting in salt water in a bucket as you can see in the picture below. Weighs in at 55lbs, sorry but I cannot remember the brand anymore, please see the pics below for granularity.
Asking $50 cash.
Feel free to let call or text with any questions you have and I'll be happy to answer any questions you might have:
Ryan - 608.239.2150
Location: Madison East
Picture #7 - Fresh water container ~20-25gal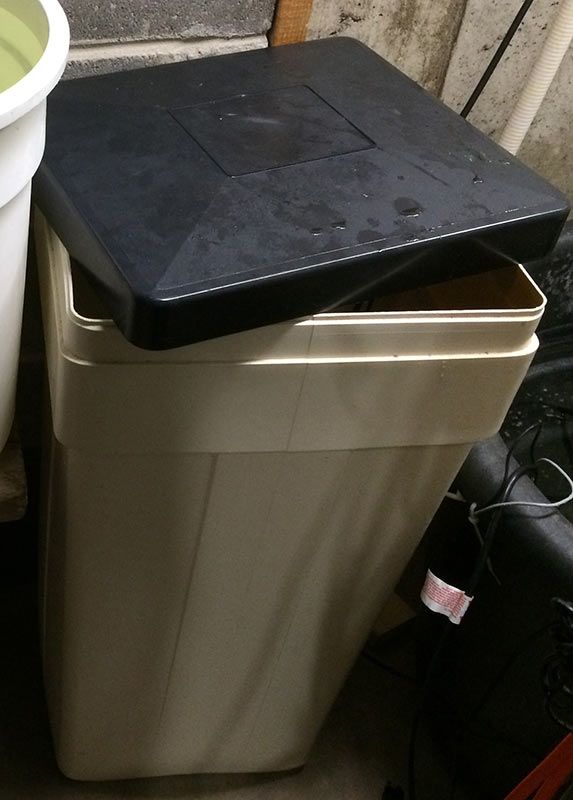 Picture #8 - Pure Flo2 RODI system
Picture #9 - Dual 150w metal halide hanging light

Picture #13 - Stock tank ~75gal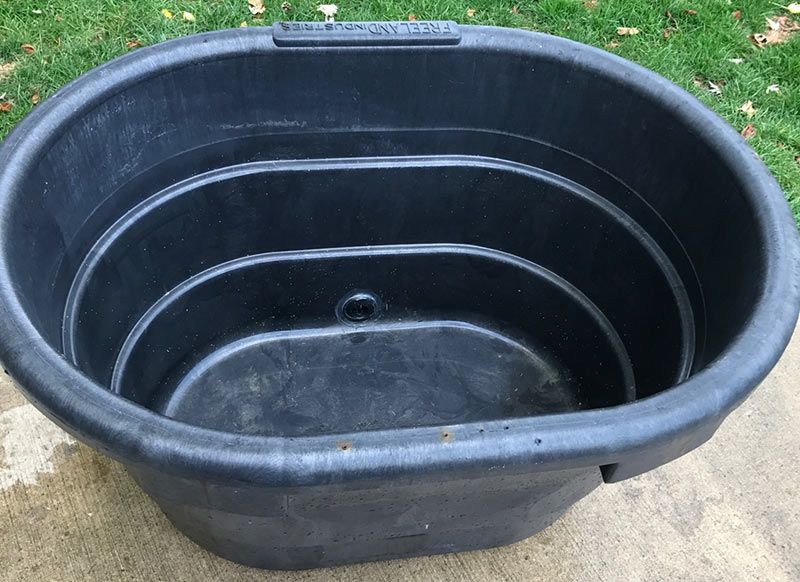 Picture #14 - BlueLine Aqua Main pump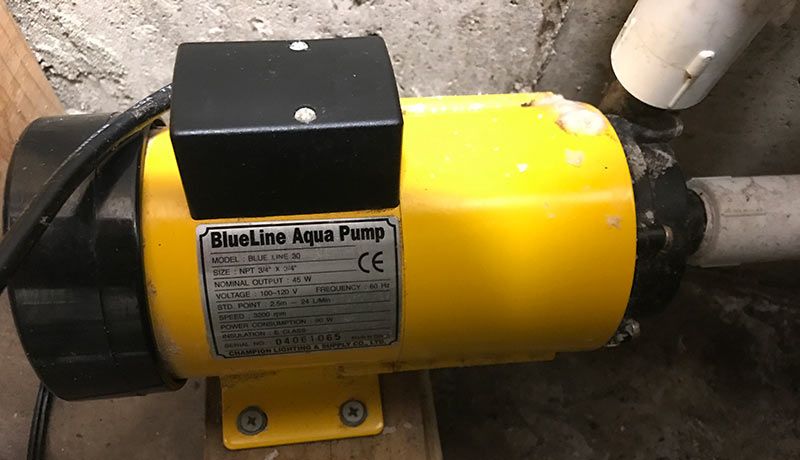 Picture #15 - BlueLine Aqua Main pump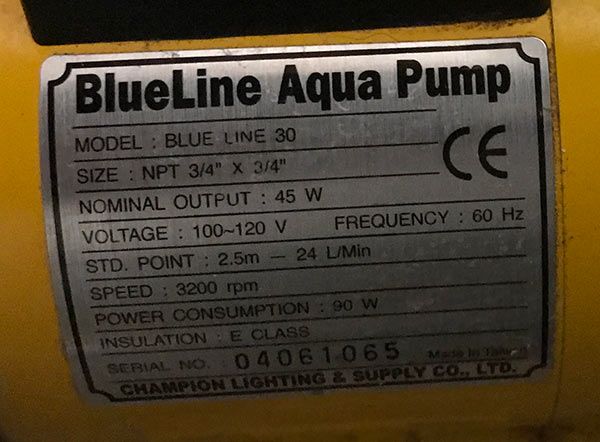 Picture #17 - Sand